illinoisguy
Starting Member


USA
1 Posts
Posted - 02/05/2020 : 08:18:41 AM
---
I would like to install a home security system in our home and am looking for some advice. We have a son that is at home alone sometimes and we would like the peace-of-mind that such a security system would help provide. Here are some specifics:

1. House is two story plus full basement. Approximately 2,700 sq ft (not including basement). We have three entrances on first floor (front door, sliding back door and door to garage from mud room). Nine windows on first floor and three in-swing windows in basement (one escape window).
2. Layout of first floor - Great room, dining area/kitchen are basically one giant room that run the along the entire back of house. There are 5 windows along the back of the first floor. Den, front door and dining room along front (see attachment).
3. We have two dogs.
4. My wife and I have Android phones and son has Apple.

Right now I am thinking contact sensors on all the basement and first floor windows and doors and/or a motion sensor covering these windows (not really concerned with the second floor since it's only accessible from the outside with an extension ladder). Would also want professional remote monitoring and a camera somewhere that we could watch remotely.. So far I have looked at Ring and Simplisafe. And preference on one over the other? Any idea what package/configuration would be best for our setup? Open to any suggestions. Thanks!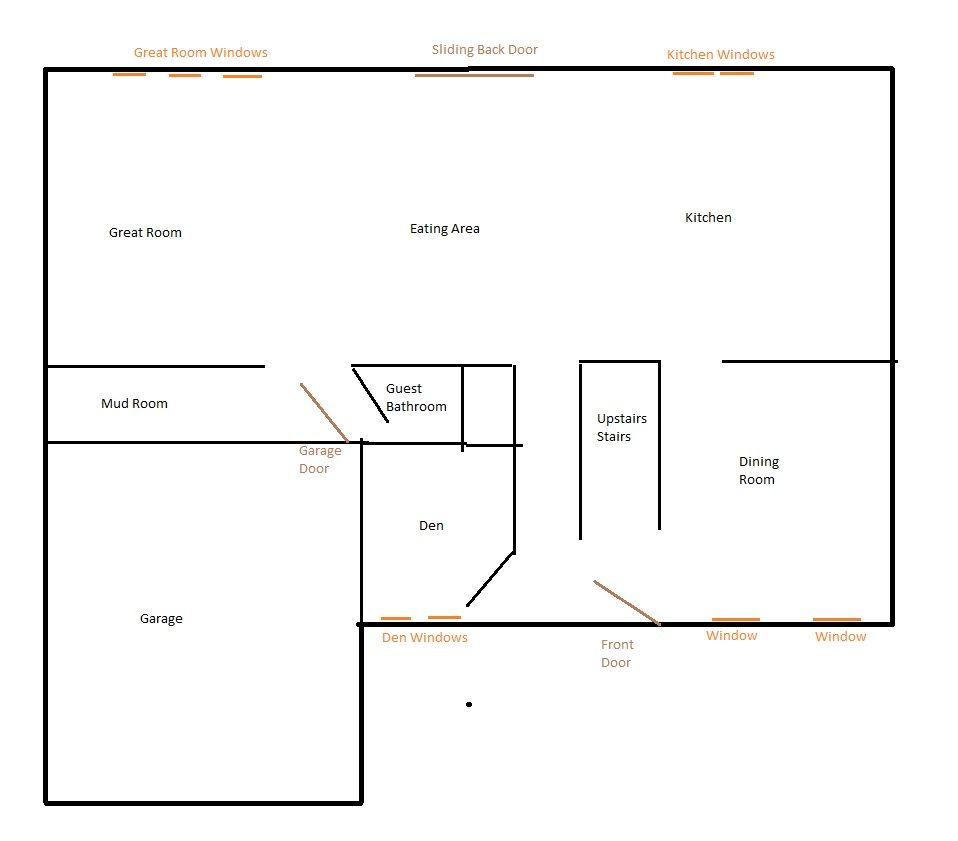 ---
Edited by - illinoisguy on 02/05/2020 09:15:24 AM